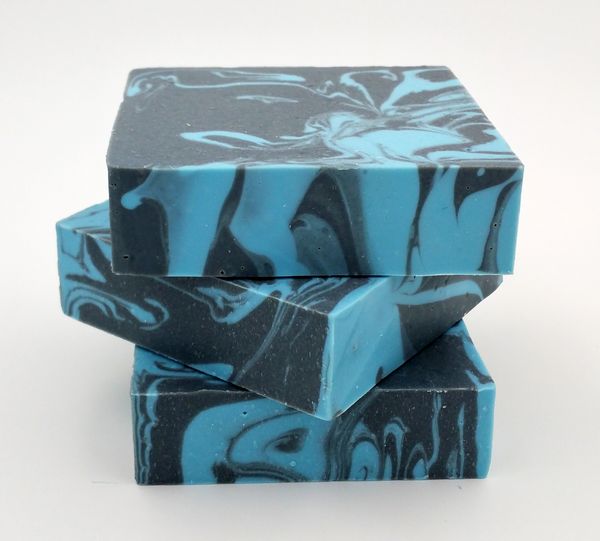 Flannel
Think of curling up on the couch with a hot cup of tea, a warm pair of fuzzy socks and wearing your favorite soft, well loved flannel shirt. That is the scent of this soap chunk...comforting and sexy at the same time!
The scent of Flannel starts off with spicy black peppercorns and mandarin orange. The fragrance deepens with leather and soft musk and is topped off with vetiver and woodsy cedar.
Guys, the ladies go crazy over this soap chunk's fragrance. Get yourself some...you can thank us later!
One giant 5.25 ounce Chunk of Flannel soap. 
When you enjoy this Chunk of Flannel, you will be treated to a luxurious lather that is creamy, moisturizing, and full of bubbles bigger than you'd even imagine.  We pride ourselves on creating our pampering products with only the highest quality ingredients which is why each and every Chunk of soap features a signature recipe that just can't be replicated elsewhere.  By combining the nourishing oils and intoxicating natural fragrances listed below, we are able to offer you a soap that doesn't just clean you; it reinvigorates you, relaxes you, and indulges you depending on which scent you select.
Signature Blend Ingredients:  Pure Olive Oil, Coconut Oil and Organic and Sustainable Palm Oil.
Reviews